Connected Manufacturing Conference will bring together insights of Industry 4.0, Industrial Internet of Things and Smart Manufacturing from leading experts and high ranking speakers from business and science to present and discuss core elements of Connected Manufacturing. One focus question will be, how Connected Manufacturing can best contribute to increasing economic competitiveness in manufacturing process and automation. With Factory Automation, manufacturers and industrial companies can build one common, converged, and rugged plant-to-business network.
Robotic and Vision Systems Conference
Vision and robotics play a vital role in today's Automation world. Robotics and Vision Systems Conference Fiesta provides the platform for the latest advancement in robotics, vision systems and automation technology to be introduced in an extensive seminar program for speakers to present their projects, and workshops for the interested users to learn and hands on about technology of robotics and machine vision systems.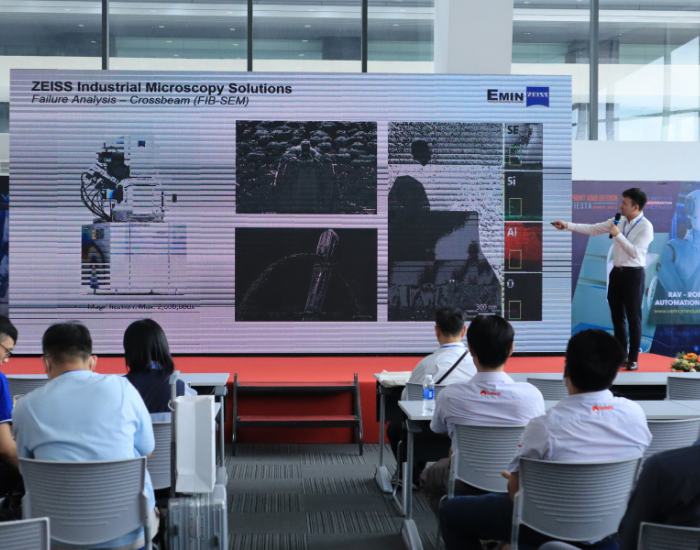 How to register and attend the seminar & conference?
I. Online registration
B1: Pre- registration- Please fill out the form
B2: You will receive a thank you email and information about the conference
B3: You go to the registration counter at VIAF- Vietnam Industrial Automation Fiesta to receive the badge and attend .
II. Register directly
B1: At the registration counter, please fill in the registration information
B2: You receive your badge and start attending
CONTACT ORGANIZER:  Ms. Kim Ngan | (+84) 333343553 Email: Ngan@vimf.vn
Main Topic
Innovate manufacturing
CONFERENCE NORTHERN CHAPTER 2023 IN BAC NINH
Date & Time: 08-10/11/2023 || 09:30 a.m – 05:00 p.m
Kinh Bac Cultural Center (Bac Ninh, Vietnam)
Welcome INTECH GROUP, HELUKABEL, INGERSOLL RAND join to us.
COMING SOON !
Subtitle
Subscribe to newletter