VIMF 2023 will be staging the specialized high profile event on technologies, equipment, machines & tools, systems, industry materials and engineering services, for manufacturing, metalworking and subcontracting industries.
VIAF 2023 features solution sectors, including the futuristic Automation Sector, Smart Production Solutions, and the Additive Manufacturing Sector. At a time of intense technology growth, visitors to VIAF 2023 will explore an expansive offering of automated, robotic, connected, and digital manufacturing solutions integrated throughout the show.
VIMF and VIAF is the epicenter of discovery, the heart of innovation, and the source of industry connections that move manufacturing forward.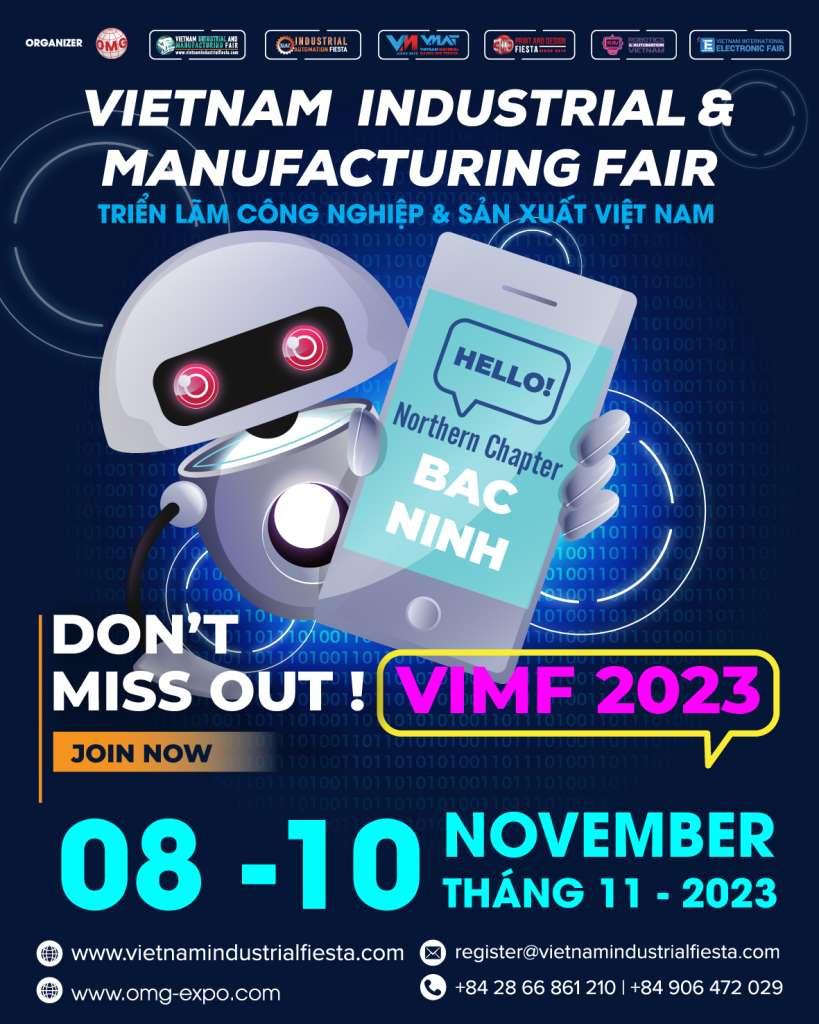 The International Exhibition and Conference on Machinery, Equipment, Technology for Manufacturing and Supporting Industry.VIETNAM INDUSTRIAL AUTOMATION FIESTA (VIAF) 2023 The International Trade Exhibition for Industrial Automation Solutions, Production and Process Automation, Electrical Systems, Industrial IT & Software and Microsystems Technology.3D PRINT FIESTA (3DF) 2023 The Premier Trade Exhibition on 3D Print and Design Technology, and Additive Manufacturing
 Date : Nov 06-08, 2024
Venue: Kinh Bac Cultural Center Bac Ninh, Vietnam
Free Show Guide/ Directory Exhibitors.
Get information about industry changes, new technologies and programs delivered to your inbox
And many free gifts
FREE Shuttle Bus services for group visitor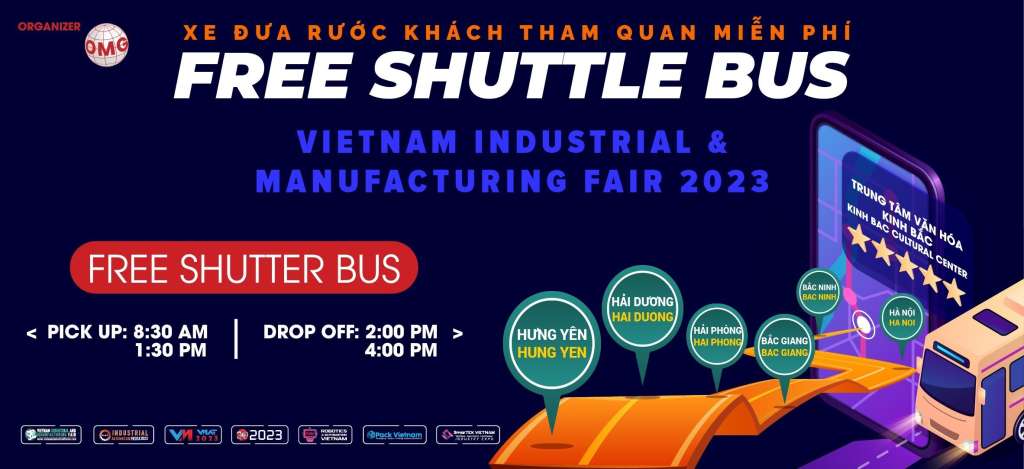 Venue Kinh Bac Culture Center