We provide editorial media with a variety of pre-show and onsite services, including:
Show news, logos, photos, and other information.
Media badges that allow access to all media services.
Newsroom with work areas and access to exhibitor press kits and other information.
.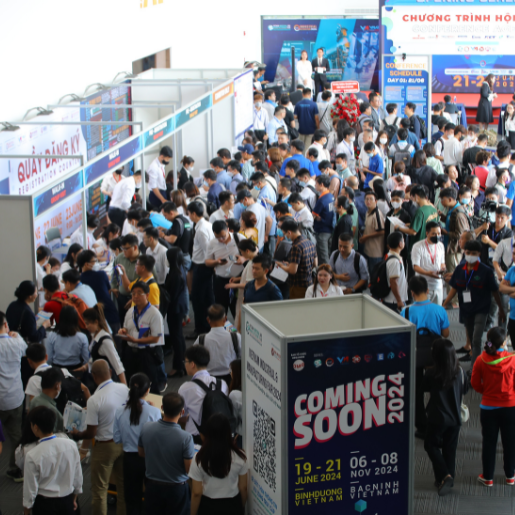 Media Credentials
Media badges for VIAF/VIMF/VMAT are available to editorial members of the media. The media badge allows access to the show newsroom and other media services.
Support the Show
We invite interested media to become Supporting Publications of the show by participating in its Advertising Tradeout Program. To better fit your needs, this program offers several levels of participation in exchange for advertising space in your eligible construction and/or construction materials-related publication(s). Program options include exhibit space, onsite publication distribution bins, a special listing on the official show website, and much more. If you have a publication specific to the construction and/or construction materials industry and would like to discuss this promotional opportunity, please contact Show Management via email at
ha@vimf.vn
Exhibitors
Why Media Relations?
Media relations is a key element of any organization's communications strategy. Every organization has a story to tell and informing and engaging your key audiences with your story can have a real, quantifiable impact on an organization's operational goals. If you are unsure how to get started with a media relations strategy, the VIAF/VIIMF Team can provide consultation to help you develop and/or execute your strategy.
Take Action Now
Start your media strategy now. Don't wait until the show starts. Consider these tactics:
Press releases (announcements about new products and services that you are offering your customers)
Content releases (narrative stories about how your product/service/company is innovating or doing something of interest or different).
Social media (posts that can amplify the reach of your press and content releases, as well as engage directly with media and customers, letting them know where your booth is located at the show).
Targeted pitches (outreach to specific reporters/ publications and other media outlets such as podcasts and web shows that your research has indicated would be receptive to your message).
Contributed content (a form of content marketing and PR where you leverage your company's/staff's expertise to generate articles and other content to send to media or organizations for use in their owned media, offering to let them use it).
Newsroom sponsorship: If you have a big announcement to make, consider generating excitement about it in the place where media will be working when they aren't on the show floor – the newsroom. Let us know if you are interested in sponsorship by clicking here