VIAF 2024 Vietnam Industrial Automation Fiesta
June 19, 2024

-

June 21, 2024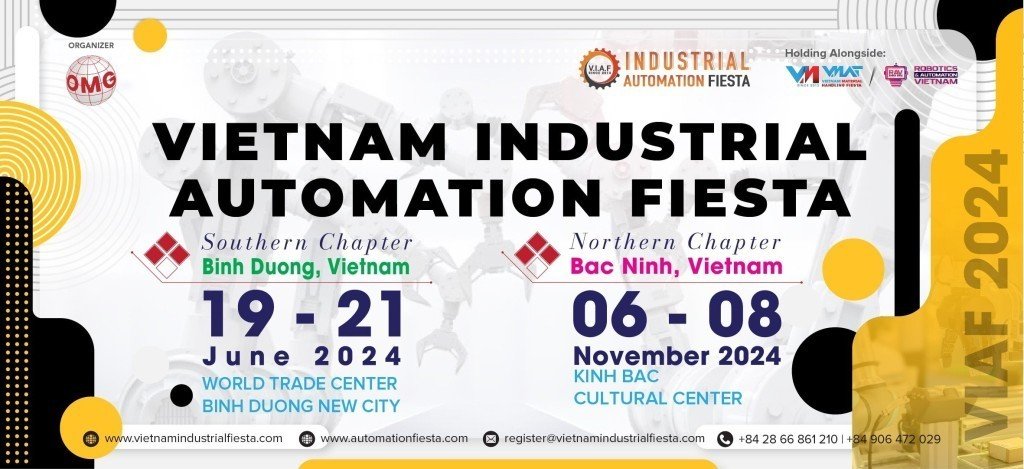 In 2024, the series of VIAF will be held throughout the 2 regions of South and North of Vietnam in Binh Duong and Bac Ninh with the participation of domestic and international enterprises with the largest scale ever now on.
VIAF  Southern Chapter
VIAF  Northern Chapter
Date
 June 19 -21,  2024
Nov 06-08,  2024
Venue
WTC Binh Duong New City Expo ( WTC Expo)
Binh Duong | Viet Nam
Kinh Bac Cultural  Center

Bac Ninh | Viet Nam

Projected For

Exhibition:

450 exhibiting companies

15.000 trade & professional visitors

400 exhibiting companies

12.000 trade & professional visitors
VIAF 2023 aims to introduce innovative manufacturing technologies and products to prepare for changes in the Vietnamese manufacturing ecosystem through factory automation and intelligent manufacturing and to enter the manufacturing phase of UP & MID STREAM. The exhibiting showcase of VIAF related fields:With the Covid-19 pandemic occurring for about 2 years recently in Vietnam and around the world, enterpries have been facing many difficulties in developing and expanding markets. Understanding the obstacles that businesses are facing, OMG has planned to organize a series of VIAF exhibitions at key national cities in Vietnam with strong manufacturing industries, aims to help international & local manufacturers and suppliers to launch new products, meet targeted buyers, appoint agents and distributors, generate new business delegates & visitors, govt. authorities, industrial associations, international trade consulates, etc. and establish business networks
Industrial Machineries, Equipment and Materials
Factory Automation, Process Automation, Logistic Automation, Packaging Automation
Smart Manufacturing, IOT, A.I, Big Data and Industry 4.0
Electric and Electricity
Energy Control
Motion and Drives
Control & Sensor Systems
CAD, CAM, Measuring Smart Factory
Robot Motion
Sensing Technology
Intelligent Logistics and Material Handling
Pump, Valves and Motor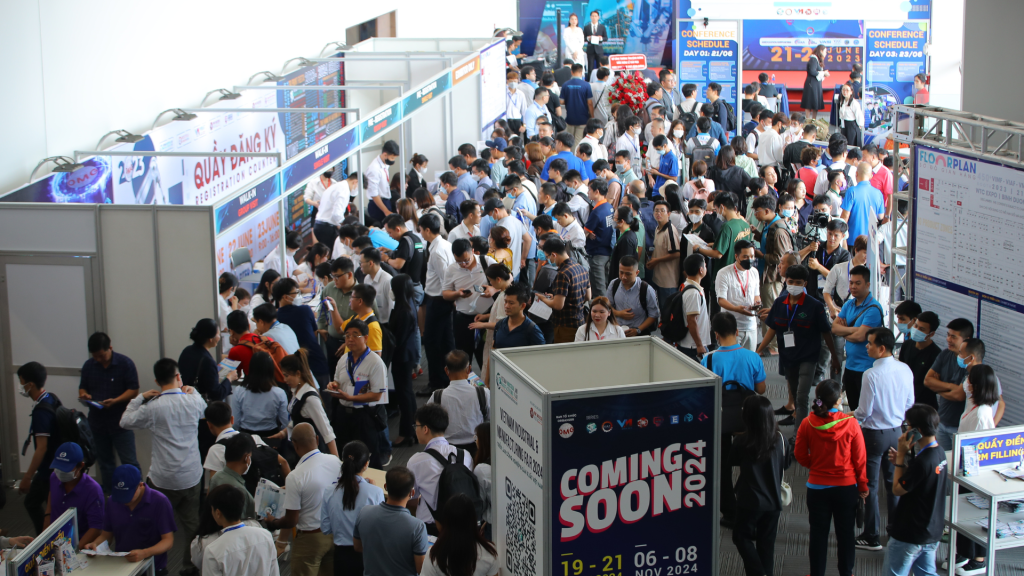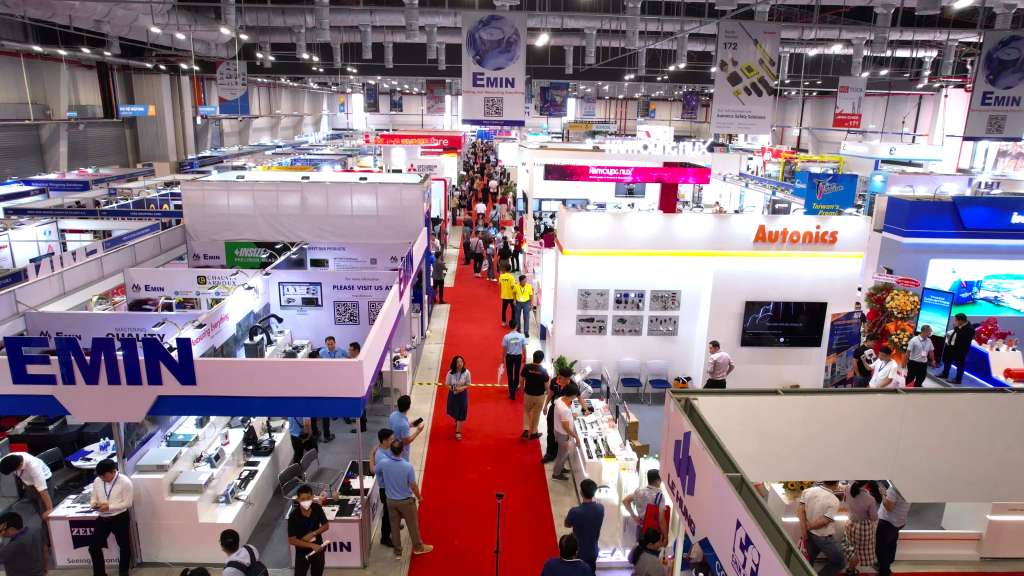 Holding alongside with the high profile of these industries in the area, machine tools and metalworking, metrology and measuring tools, 3D print for additive manufacturing, sheet metalworking, software for manufacturing, tools and tooling systems, contract manufacturing, welding and coatings are brought in together to the exhibition to service the manufacturing industries.
EXHIBITOR PROFILE
Asset Management & Enterprise Integration
Automation Software Solutions
Calibration & Testing Services
Control and Automation Systems
Building Automation
Digital Factory Solutions
Electric Motors, Drives & Controls
Electrical / Electronic Components
Embedded / Fieldbus Systems
Energy Efficiency Technology
Factory Automation
Machine Maker ( Manufacturers)
Industrial Communication & Networking
Industrial Automation
Industrial Identification, Systems Tracking
Industrial PCs and Touchscreen Systems
Instrumentation & Process Controls

Laser Technology
Measuring & Control Equipment
Motion Controls
Material Handling
Plant Maintenance & Optimization
PLC (Programmable Controller)
Process Industry
Power Transmission
Pumps & Valves
Robotic Automation
Safety & Security
SCADA Technology
Sensors & Actuators
System Integrator
Automation Services
Vision Systems
Wireless Automation