The Job Event for Professionals
VIMF Series with 20 times held in Vietnam and Southeast Asia.The 5th VIMF/VIAF in Bac Ninh, Vietnam Industry & Manufacturing Fair holding alongside Vietnam Industrial Automation Fiesta.
This is an international specialization expo on Machinery and equipment, Metalworking , Automation, Technologies Applied in Production, Supporting Industries, 3D Printing Technology, Lifting & Handling Equipment, logistics . This year's VIMF will be held at Kinh Bac Cultural Center, Bac Ninh from 6th to 8th November, 2024.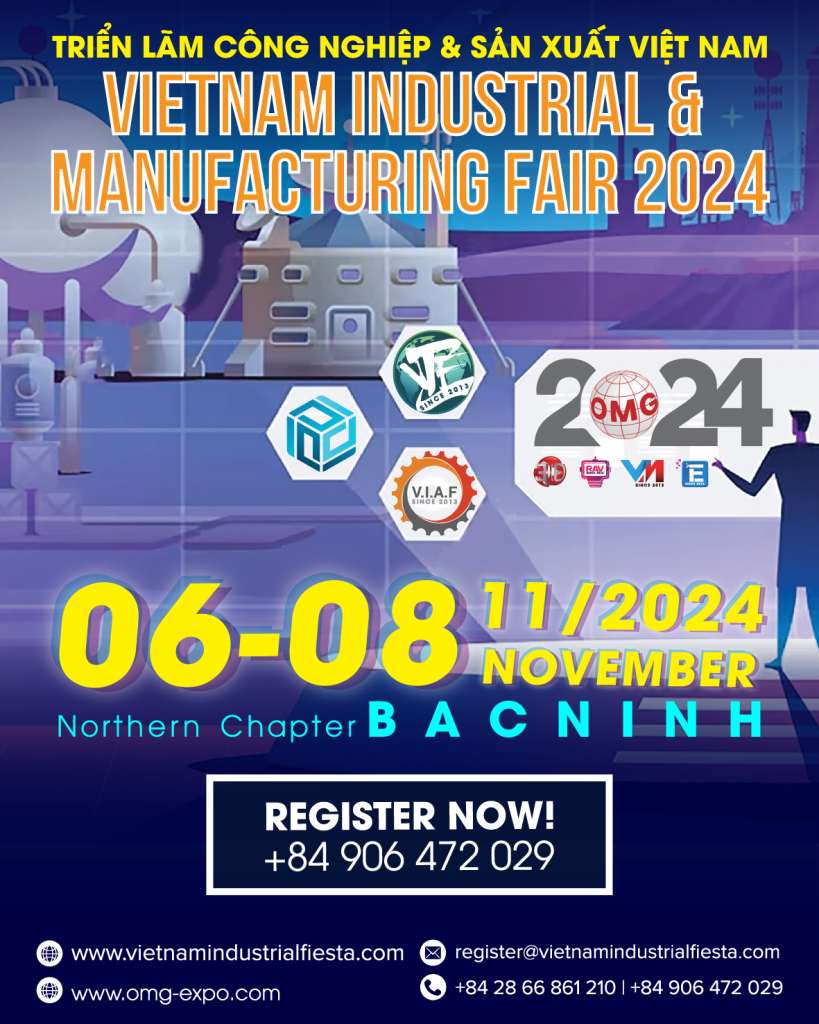 Machine Tools and Metalworking, Cutting Tool and Tooling Systems, Welding and Coating, Test and Measurement, Mould & Die, Software and Prototyping, Systems, Surface & Heat Treatment, Material Handling and Storage, General Services
Factory Automation, Industrial Automation, Electric Automation, Process Automation and Control Systems, Field Instrumentation & Smart Sensors, Robotics & Drives, Intelligent Logistics and Material Handling, etc.
3D Printers, 3D Scanners, Laser Machines for Model and Tool Making Machines for Rapid Prototyping, Machines for Rapid Manufacturing, CT / MRT and Image Processing Machines, Surface Treatment / Finishing / Surface Deposits (Printing), Model and Mold Making Machines / Technology, Service Bureau, Light Weight Construction & Micro Technology.
Your target audience and your competition will be at VIAF

VIAF provides you with quality prospects and an impressive ROI

Tools to make your efforts pay of
Plan Your Exhibiton with Us
The International Exhibition and Conference on Machinery, Equipment, Technology for Manufacturing and Supporting Industry.VIETNAM INDUSTRIAL AUTOMATION FIESTA (VIAF) 2024 The International Trade Exhibition for Industrial Automation Solutions, Production and Process Automation, Electrical Systems, Industrial IT & Software and Microsystems Technology.3D PRINT FIESTA (3DF) 2024 The Premier Trade Exhibition on 3D Print and Design Technology, and Additive Manufacturing
 Date : Nov 06-08, 2024
 Venue: Kinh Bac Cultural Center Bac Ninh, Vietnam
Meetings – Net working
Conferences & Seminar
Target Audiencetarget Audience
Get ROI
16.000+
VISITING REGISTER
Meet Our Lasest Exhibitors